Posts for: November, 2017
By J. V. Discipio D.D.S. & Assoc. LTD
November 29, 2017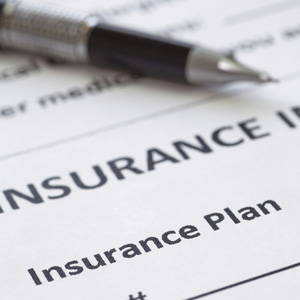 With the major changes in healthcare over the last few years, much of what we understand about insurance has been turned on its head. The term "Insurance" now often means something much different than how it's traditionally understood.
Dental insurance is a prime example. Rather than a means to protect the insured from unforeseen costs, most dental policies work more like discount coupons. The vast majority are paid by employers as a salary benefit to reduce but rarely eliminate an employee's treatment costs.
In fact, paying dental insurance premiums yourself may not be cost-effective. The average person spends $200 a year on basic care, while a typical policy costs $500 or more annually. Even if the plan fully paid for basic items like cleanings and checkups, the total cost with insurance can still be greater than paying out of pocket. Most plans also have deductibles — the fee portion the patient is responsible to pay — and annual maximum benefit limits of typically $1,200 or $1,500. With rising dental costs, these deductibles and limits may not be adequate.
There are also different types of plans, such as direct reimbursement or managed care. Under the former your employer is actually paying the claims from company funds — the insurance company acts as an administrator. The latter type packages services with select providers: the out-of-pocket costs are lower but your choices of provider are usually limited to those in their network — which on a new plan may not be the family dentist you've seen for years.
If you have a private plan, you should look carefully at your total costs, including premiums and out-of-pocket expenses, and compare those with projected costs without it. If you're on an employer-paid plan, then be sure you understand it fully, especially any limits or restrictions. Also, speak with your dentist's business staff to see how you can get the most out of the plan — dental offices work every day with insurance companies and know how to maximize your benefits.
Remember too that regular office visits for cleanings and checkups — as well as your own daily hygiene practices — are the best way to reduce long-term dental costs. Taking care of your teeth with preventive care will help ensure you're not dipping into your own wallet — with or without insurance — more than you should.
If you would like more information on managing dental costs, please contact us today to schedule an appointment for a consultation. You can also learn more about this topic by reading the Dear Doctor magazine article "Dental Insurance 101."
By J. V. Discipio D.D.S. & Assoc. LTD
November 14, 2017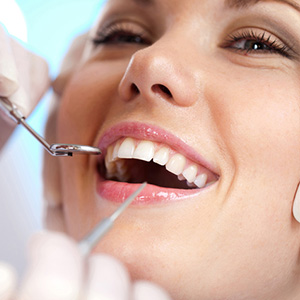 More than likely your great-grandparents, grandparents and even your parents had a common dental experience: when one of their teeth developed a cavity, their dentist removed the decayed portion (and maybe a little more) through drilling and then filled the cavity. In other words, treatment was mainly reactive—fix the problem when it occurred, then fix it again if it reoccurred.
You may have had similar experiences—but the chances are good your dentist's approach is now quite different. Today's tooth decay treatment is much more proactive: address first the issues that cause tooth decay, and if it does occur treat it with an eye on preventing it in the future.
This approach depends on maintaining equilibrium between two sets of competing factors that influence how your teeth may encounter tooth decay. This is known as the caries balance (caries being another name for tooth decay). On one side are factors that increase the risk of decay, known by the acronym BAD: Bad Bacteria that produce acid that dissolves the minerals in tooth enamel; Absence of Saliva, the body's natural acid neutralizer; and Dietary Habits, especially foods with added sugars that feed bacteria, and acid that further weakens enamel.
There are also factors that decrease the risk of tooth decay, known by the acronym SAFE: Saliva and Sealants, which focuses on methods to boost low salivary flow and cover chewing surfaces prone to decay with sealant materials; Antimicrobials, rinses or other substances that reduce bad bacteria populations and encourage the growth of beneficial strains; Fluoride, increased intake or topical applications of this known enamel-strengthening chemical; and Effective Diet, reducing the amount and frequency of sugary or acidic foods and replacing them with more dental-friendly choices.
In effect, we employ a variety of techniques and materials that inhibit BAD factors and support SAFE ones. The foundation for prevention, though, remains the same as it was for past family generations—practice effective oral hygiene by brushing and flossing daily and regular dental cleanings and checkups to keep bacterial plaque from accumulating and growing. Your own diligent daily care rounds out this more effective way that could change your family history of tooth decay for you and future generations.
If you would like more information on preventing and treating tooth decay, please contact us or schedule an appointment for a consultation.