Posts for: December, 2017
By J. V. Discipio D.D.S. & Assoc. LTD
December 29, 2017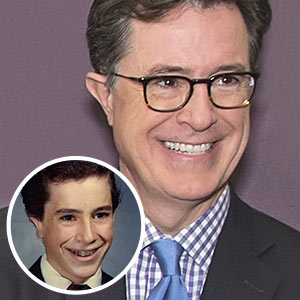 When we look at those glamorous faces on TV, it's easy to forget that celebrities—like the rest of us—often went through an awkward stage in adolescence.  But once in a while, something comes along to remind us that flawless Hollywood smiles didn't always start out that way. Right now, that something is the hashtag #PuberMe: an invitation from late-night TV host Stephen Colbert for fellow celebs to post awkward photos from their youth.
In exchange for posting the embarrassing images, Colbert's charity is donating to the hurricane relief effort for Puerto Rico; so far about $1 million has been raised. Also raised: many eyebrows, by the adorably dorky pictures—such as the one of Colbert himself, with a smile full of metal braces!
Like many kids, Colbert had teeth that didn't align properly in his bite. The picture shows that several of his top teeth are in less-than-perfect positions, with noticeable gaps in between. Yet to look at that same smile today, you'd never suspect there had been a problem. That's the magic of orthodontics.
Time-tested and effective, metal braces like the ones in Colbert's picture remain among the most widely used appliances today. But orthodontics has come a long way since the late 1970's, and now there are several other methods for correcting misaligned teeth, including ceramic braces, clear plastic aligners, and invisible lingual braces. The main advantage of the newer methods is that are they are harder to notice (and maybe a bit less awkward).
Ceramic braces, for example, have brackets that match the color of the teeth; with only the thin archwire visible, they're much more unobtrusive. Clear aligners are transparent plastic trays that completely cover the teeth. Almost impossible to spot, they are worn 22 hours per day, but may be removed for eating or important events. Lingual braces are literally invisible, since they are placed on the tongue side of teeth rather than the lip side. In many situations, they are at least as effective as traditional braces.
Which appliance is best for you? It depends on each person's individual situation—but many orthodontic patients now have choices that weren't available in the past. And that goes for both kids and adults, who often appreciate a more "grown-up" image while improving their smiles with orthodontic treatment.
If you have questions about orthodontic treatment, please contact our office or schedule a consultation. You can learn more in the Dear Doctor magazine articles "Clear Aligners for Teenagers" and "Orthodontics for the Older Adult."
By J. V. Discipio D.D.S. & Assoc. LTD
December 14, 2017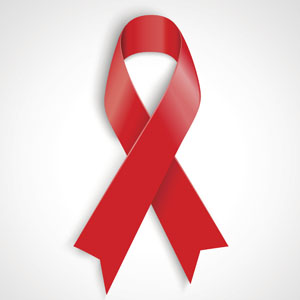 We've come a long way since the early 1980s when we first identified the HIV virus. Although approximately 35 million people worldwide (including a million Americans) now have the virus, many are living relatively long and normal lives thanks to advanced antiretroviral drugs.
Still, HIV patients must remain vigilant about their health, especially their oral health.  In fact, problems with the teeth, gums and other oral structures could be a sign the virus has or is moving into the full disease stage, acquired immunodeficiency syndrome (AIDS). That's why you or a loved one with the virus should maintain regular dental checkups or see your dentist when you notice any oral abnormalities.
One of the most common conditions among HIV-positive patients is a fungal infection called candidiasis (or "thrush"). It may appear first as deep cracks at the corners of the mouth and then appear on the tongue and roof of the mouth as red lesions. The infection may also cause creamy, white patches that leave a reddened or bleeding surface when wiped.
HIV-positive patients may also suffer from reduced salivary flow. Because saliva helps neutralize excess mouth acid after we eat as well as limit bacterial growth, its absence significantly increases the risk of dental disease. One of the most prominent for HIV-positive patients is periodontal (gum) disease, a bacterial infection normally caused by dental plaque.
While gum disease is prevalent among people in general, one particular form is of grave concern to HIV-positive patients. Necrotizing ulcerative periodontitis (NUP) is characterized by spontaneous gum bleeding, ulcerations and a foul odor. The disease itself can cause loosening and eventually loss of teeth, but it's also notable as a sign of a patient's deteriorating immune system. The patient should not only undergo dental treatment (including antibiotics), but also see their primary care physician for updates in treating and managing their overall symptoms.
Above all, HIV-positive patients must be extra diligent about oral hygiene, including daily brushing and flossing. Your dentist may also recommend other measures like saliva stimulators or chlorhexidine mouthrinses to reduce the growth of disease-causing bacteria. Together, you should be able to reduce the effects of HIV-induced teeth and gum problems for a healthier mouth and better quality of life.
If you would like more information on oral care for HIV-AIDS patients, please contact us or schedule an appointment for a consultation. You can also learn more about this topic by reading the Dear Doctor magazine article "HIV-AIDS & Oral Health."